Chapter 38 News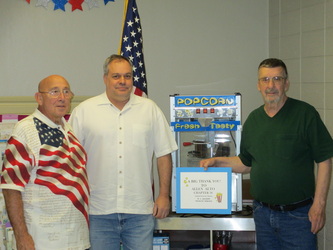 D.J. Jacobetti Veterans Home:  A Little Popcorn can make a big difference. The D.J. Jacobetti Veterans Home in Marquette Michigan announced the need for a […]
0 comments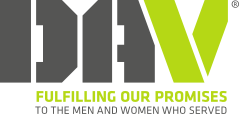 June 2013 marks the first month of our new Chapter Name, Expanded Service and Membership Area.  With Ratification of the Chapter changes approved at the […]
0 comments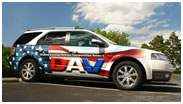 We received our new Transportation Network Van, purchased using your community donations.  The Van will be used to support our area Veterans with transportation to Medical […]
0 comments
Michigan News
DAV Department of Michigan
August 18th, 2017 at 1:04am
Kim Tatham
Deadline was July 14th
National News
DAV
August 18th, 2017 at 1:04am
John Giles
The Bush W. White House Lied to our Troops about chemical weapons being used in Iraq. Many came home with skin problems. While Washington as always LIED about it. To keep from having to Help these Troops. "In $$$ We Trust". HA !
Rusty Shepard
Seems to be standard practice to let most of the veteran populace to die off before anything is done for their benefit we have known of this since for how long
Mary Roudebush
need to include all the Veterans who has been exposed to any type of gases or agents. They all serviced our country, so should not matter what war or conflict they went too. they all need help!!!!
Angel Toro
Wasn't mustard has more of ww1 issue as it was trench warfare and stagnant for years. WWII was usually moving and changing locations.
Dale Foss
If a person went into the service the last year of the war, 1945, at 18, he or she would be 90 years old. I'm sure most of us Vietnam veterans will be dead before they recognize more effects of Agent Orange.
Mary Taylor
According to statistics released by the Veteran's Administration, our World War II vets are dying at a rate of approximately 492 a day.This means there are approximately only 855,070 veterans remaining of the 16 million who served our nation in World War II.
April Wade
And now that 90% of them are already dead, prepare yourselves for Twitler's speech and tweets about how Andrew Jackson is so proud of him for saving all of the WWII Vets. Meanwhile...those Vets who were exposed to chemicals in Vietnam and Iraq are still alive and still can't get the help they need.
Patti Jo
And what about the burn pits for the Iraq/Afghanistan Veterans. Where is the justice, accountability, resources or true information warning of the true dangers of these environmental hazards we are continuously exposing our service members to...A step in the right direct nonetheless.
Cindy Gothier
What about all the wars, no matter what war it was all of our veterans should be taken care of, they deserve better, right now I'm fighting for the Fort McClellan Health Registry Act to be signed into law, so what about this one and all of them
Bobby Nagley
It is a standard practice for VA to load vets down with pills that only ease pain (while doping vets where they can't do much), wait years to actually treat them until vets give up on getting help or they die, then they take action once most of that era's vets are dead/gone. Many of us have been fighting for 10-20 years to get help with our injuries (physical or mental) only to be blown off, docs writing "denied" in our medical records next to anything that would be a problem, and sending us home with plenty of "refills". They don't want to pay for the actual surgeries or real meds that will help us
Re Eaton
most of them or all of them are dead, nice to bring this about now, I used to help an older couple, and the Mr. was exposed and his face was horribly scarred and got very little benefits and had live on what they gave him and welfare, thanks again for support our vets badly
Myra Patterson
Well whats left of them :(..ground zero after dropping the bomb on Nagasaki...WWII..Daddy 2nd Marine Division boots on the ground..Cancer.1992..to name one diagnosis.
Travis Snyder
It's a little late to help those guys now. What about the guys in Vietnam and current veterans of dessert storm, Iraq. I know plenty of guys that are suffering the VA administration will not help.
Kevin Adam
What about the Desert Storm Veterans that was exposed to mustard gas and sarin
Jeremiah Mckinon
News flash WWII vets are dead dude. Let's focus on Vietnam desert storm Iraq and Afghanistan u know the ones ppl are still alive from but having problems.
Pat Portzen Alton
How about those veterans exposed to Agent Orange?? My husband has suffer for 40 yrs with lung problems caused by that and the VA says it's not approved for Agent Orange.
Jessica Brooks
How about the Vietnam Vet that we're exposed to Agent Orange? My dad has been effected. VA won't admit to it he has had so many health issues!
Carla Meyer Lois
now let's make it easier for Iraq & Afghanistan vets exposed to burn pits, smoke, dust storms, chemicals, vehicle fumes, ammo dust [the list is long] to get benefits for their newly-developed lung diseases [and that list is also long!]
Aleesha Hy
omgosh they r gone now..but trump will make a big speech about how HE SAVED THE WW2 VETS auuughhh good grief!!
Mickey Vecchione
How about the agent Orange in Vietnam and the burning oil fields in Iraq. Not faulting Trump but faulting the previous administration's.
Carmen O'Donnell
Let's see. If they were twenty when the war broke out. 1941 they would be 96 now. Not many of them still with us
Lonnie D. Hall
. How about Vietnam Vets exposed to Agent Orange???
Cyndy Liles Kosemund
Oh that's wonderful. Let's wait until 95% of these guys are dead and gone before we decide this. Smh
Adam Miller
Thank you, President Trump!
John MacDougall
What about the ones who suffer and not listened too, how about their love ones?