Chapter 38 News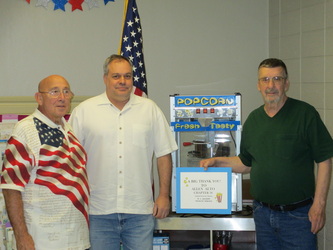 D.J. Jacobetti Veterans Home:  A Little Popcorn can make a big difference. The D.J. Jacobetti Veterans Home in Marquette Michigan announced the need for a […]
0 comments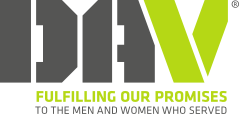 June 2013 marks the first month of our new Chapter Name, Expanded Service and Membership Area.  With Ratification of the Chapter changes approved at the […]
0 comments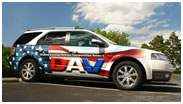 We received our new Transportation Network Van, purchased using your community donations.  The Van will be used to support our area Veterans with transportation to Medical […]
0 comments
Michigan News
DAV Department of Michigan
June 26th, 2017 at 8:46pm
Kim Tatham
Have a productive and enjoyable convention.
National News
DAV
June 26th, 2017 at 8:46pm
Mike Mattli
our veterans deserve the best, and understaff, overworked, and underpaid workers working in outdated hospitals and using outdated equipment is the problem. Build new hospitals, hire more people, get new and moderen equipment and make the pay as good as civilian jobs in the same field.
Tim Pennington
Yet they want to take away money from veterans when they turn 62 and now want to create a wellness program. Wtf is that? Does he expect to play Jesus and heal veterans using a plan created by some crackhead that thinks they know it all? SMDH
Bill Miles
Dumbest bill signed. Gives management at the VA to continue more nepotism and keep and promote their friends while getting rid of the people who what to really help veterans.
Dick Miale
And what happens when upper management dislikes an employee and uses the new law to get red of him. Remember that politics does exist in the VA and some employees will lose their right to file an appeal against the VA
Jill Chase
It's just that the VA doesn't go far enough. They told my son he might have a fairly serious health condition at his last physical after he got out and he should have it checked out, on his own insurance, that he didn't have . They did double hernia surgeries on him in the service that healed improperly due to inadequate time to do so, but the VA won't cover them being taken care of now. All my boys who served have signifthearing damage... not sure if they are going to help with that. Apparently it's not enough to get any compensation. That are young but their hearing is like an old man😔
Bob Harris
Don't get your panties all bunched up for nothing, this law is BOGUS, just like the last attempt. Federal employee unions will challenge this law in court as discriminatory and will prevail and the law will be VOIDED! This law discriminates against a subgroup of Federal employees - VA employees. The ONLY law that will pass legal review is a law that covers ALL federal employees, not just VA employees. Targeted discrimination is grounds for voiding a law as unconstitutional. These morons running the White House need better Legislative lawyers, Trump's incompetent cronies are wasting taxpayers money on such stunts!
Mark Slogger Jernigan
OK ....one down, at least 10 more things to go - - make this happen, put it behind you and fix more stuff. It does absolutely NO good to hold an endless series of news conferences telling us how good you are. SHOW US !! Make it happen !!
Roger Bennett
Although my local VA hospital takes pretty good care of me, a lot of vets are not that lucky. There has been a breach of trust; and fixing it will take some effort to restore it.
Steven Warner
Let's begin with outsourcing all new hires. To much Nepotism and getting in people who want to work our veteran employees why they make plans to work out of their homes. Service Connected vets should be at the top of the list to work out of their home, not the liberals who have brought our states substandard healthcare. If they are currently the planners, Shulkin should switch out there roles as floor nurses and general clinicians, etc and show them what accountability and Karma is all about. Reward someone moving up at a five star facility to another facility to bring up the standard and educate. No rocket science there.
Mary Bowie
Thank you, Jesus! This is the BEST news I have heard or read in decades. My father, a retired Army Vietnam Veteran who died from cancer being exposed to Agent Orange, would be so happy to hear this good news. Only the best employees who are sincerely caring, know their job, and are professionals not artificial, deserve to serve us Veterans. Good job President Donald J. Trump.
Eric Cowgill
It will never happen. Federal emp...ehr criminals are "tenured". Get rid of all the execs and stop paying bullshit bonuses and hire real people to actually assist us vets with issues instead of running fake news conferences like this. Have you ever experienced the frustration of calling for help days upon days without anyone even answering the phone? If by God's grace you get anyone to answer, then you wait 3 months for an appointment, only to be told the day of your appointment that your appointment is cancelled.
Phillip Barnes
I hope this get rid of the terrible people working for the VA in Lubbock. I got a nurse impersonating a doctor and they just laugh about it. Scheduling clerks who decide who sees your primary or a resident. How about a doctor who sees you for your disability rating and examines you from across the room at his desk never leaving his chair.
Thomas Skipper Wildes
What about those bonuses? Just how does a civil servant get a bonus anyway? Where does that money come from? If there are monies keft over from any budget they should be rolled back into the system, not passed out to government employees.
Burl Godbey
Start with management and red tape the biggest problem is the people who actually do the work are way understaffed and yes under paid. I went to work for the VA because of a service connected injury I could not do the job in the private sector, took a 13 dollar an hour pay cut. Been off work since April due to surgery for a service connected problem the red tape that ties everything up I have gotten one check on my temporary 100% and that was June 22.
Brent Burkus
The VA has erected a bureaucracy to deny and frustrate veterans who try and use their health care. When received, the health care is great, but overcoming the scheduling bureaucracy is another story.....
David McCarthy
Management can easily lie on a performance evailulation and get away with it. That's how corrupt the VA is, not too mention they lie when it comes down to numbers, they make the VA look better than what it truly is.
Peter Martin
Let's be honest. The problem isn't a couple of social workers going rogue and not doing their jobs or some poor guy on the HAZMAT crew who smokes a little pot on his break. No, the problem with the VA is with the upper management and administration who falsify documents while allowing workers to be overworked. THAT is the problem!
Kathi Mcdermott
Great, and in the interim the vets wait for health care, doctor visits, and not to worry they are going to zap the disabled vets by sticking them on SS. If I knew how to send you the despicable letter I just received from Sen. Tim Scott you all would be spitting nickels right now. But not to worry they are cutting benefits, sticking them on SS just before they start the cuts to SS. So sing the praises on this bill that should be deemed only common sense while Vets lay dying waiting for care.
Janna Karsjens
I hope this includes the removal of poor-performing "gum-chewing" clerks in the Regional offices that seem to think they know better than medical staff and reverse rulings by the VA M.D.'s and psychiatrists about SC ratings and the amount of disability AFTER the vet has passed away.
Steven Warner
Dr. Shulkin, as a Lincoln relative, SC Veteran, and employee working at a TN one Star facility, I must suggest to you and my Commander In Chief that we have General Counsel of all 2 Star or less facilities with VISN Leadership testify as accountable to the people in their areas they have failed so miserably. We the Lincoln relatives must educate the public to replace the top brass /Regional Counsel. I am sending in a host of overdue changes via the accountability board. At present all I see is more work directed at the lower GS levels when management is clueless to the standard and willing to work outside the PD (job descriptions) to create a false perception they are improving things. In sum, my testimony essentially is unchecked incompetence and organized corruption coming down from the top. We must work smart and within ethical guidelines. We must do right by our veteran patients. America First-Veterans At The Very Top...
Terry Moon
Not a bad thing to do but it won't go nearly far enough. The entire system needs to be scrapped and started over from scratch. As long as their are 9-5 government workers in the VA with no incentive to do better than just collect that check every 2 weeks, they're not going to care.
Andre Wilson
The VA Secretary had a townhall meeting the other day. The VA is making strides and improving, but there is work to be done. He did mention that there are 13 hospitals who are failing, mainly because of lack of funding and that they are working on improving those hospitals. Guess where all of those 13 hospitals are located and guess who they voted for the last election and the last four or five elections. Demographics plays alot in the type of care you receive at the VA and local civilian hospitals.
Kengi Stargazer
If they want to get rid of bad people Id say one of the first ones should be Mental Health professional Dr. Goad in Memphis. She was rude towards myself and my service dog and my medical caregiver. After a evaluation I got a copy of her notes and found out that she had outright lied and falsified my answers to deny me on my claim.
Shawn Stice
They are trying to take away disabilities all together. This guy is going to try to privatize the VA,they say that they aren't, but they also said that they would fight for Vets
Bill Leiderbrand
Yeah those wellness programs will be tied to your compensation money. So if a guy says no thanks no monthly check. Try cutting the 160 interior decorators on staff????