Chapter 38 News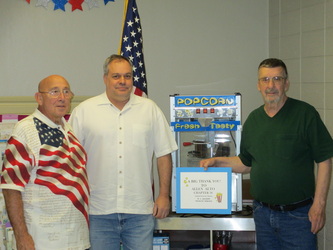 D.J. Jacobetti Veterans Home:  A Little Popcorn can make a big difference. The D.J. Jacobetti Veterans Home in Marquette Michigan announced the need for a […]
0 comments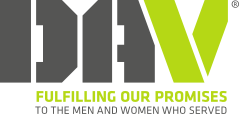 June 2013 marks the first month of our new Chapter Name, Expanded Service and Membership Area.  With Ratification of the Chapter changes approved at the […]
0 comments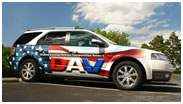 We received our new Transportation Network Van, purchased using your community donations.  The Van will be used to support our area Veterans with transportation to Medical […]
0 comments
Michigan News
DAV Department of Michigan
December 12th, 2017 at 8:06pm
National News
DAV
December 12th, 2017 at 8:06pm
Marlene Robertson
I don't care who wins it will be the only game I will watch all year.Thank you ALL for your hard work and service to our country
James Gill Turner
My Brother was in the Navy & my Father-in-law, but I was in the Army so maybe I wish for a good game with no injuries !!!!!
Michael Brockway
Go Veterans I was Army and the Retired Air Force about 30 years service I would still have the uniform on if my knees hadn't started hurting to bad
Tomi Bari
G'morning yous guys! 🏟🏈 My Dad & older cousin were in the Army, his younger brother, Marines, me Navy(14yrs.) ⚓ So, may the best team win! Good Luck & Godspeed! (* can't wait!) 🎗
Tracy Gutfreund
As a NAVY VET of 30 years. . GREAT that Home Depot n Pizza hut is sponcering since most of you will end up working there LOL GO NAVY CRUSH ARMY
Susan Goldberg Curado
Thank you to all our Veterans and current members of our Armed Forces. My Dad was Army, so GO ARMY!!!!!!!!
Troy S. Anderson
Army Is Going To Win!!!
Karen M Zabik
Army me too, my brother was West Point Army
Richard Goode Sr.
There are no loosers...
William Randt
when is the parade start time for west coast??
Jeff Spehar
Was in both. Army and Navy. But retired Navy. Navy will destroy them.
Michael Turner
Got to go for Navy since they have Marines too.
Robert Molnar
weather does not cancel football games
Paul Woods
Go Air Force...oh wait...nvmd.....lol
Hannah Hendru
Go concession stands! You'll be the only ones laughing today! 😂
Alexa Respeto
Lol...I dated a Midshipman...and my son's are Marines...so Go Navy!!!!
Judith Ann Dunn
Navy Vet, Navy Brat, Navy Wife/Widow, kids Navy/Marine Vets. Go NAVY, beat Army.
Jeff Worthen
Better to have a fight on a green field than a battle field.
Teresa Rehmet Mahanna
Love this, best game of the year..... may the best team win...no losers here😊
Zach Pesick
Is the game going to be played?
Marc Burgess
Say hi to Bill the Goat for me
Colene Staples
Thanks to USAA got doing this!
David Brown
Since ARMY doesn't stand a chance.....I 'd like to send them a beer.....with 75 straws...enjoy !
Phillip Harris
Well heck, thst didn't fare well for Navy.
Raymond Lawrence
Proud to be associated with both!!!