Chapter 38 News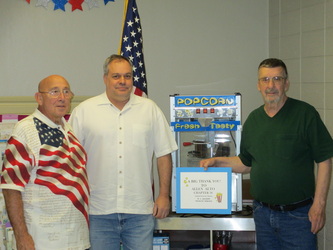 D.J. Jacobetti Veterans Home:  A Little Popcorn can make a big difference. The D.J. Jacobetti Veterans Home in Marquette Michigan announced the need for a […]
0 comments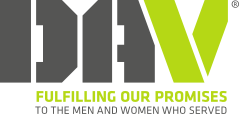 June 2013 marks the first month of our new Chapter Name, Expanded Service and Membership Area.  With Ratification of the Chapter changes approved at the […]
0 comments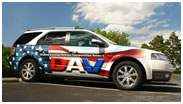 We received our new Transportation Network Van, purchased using your community donations.  The Van will be used to support our area Veterans with transportation to Medical […]
0 comments
Michigan News
DAV Department of Michigan
February 25th, 2018 at 7:45pm
DAV
Brantley Gilbert has joined up with DAV (Disabled American Veterans) and Custom Canines to proudly salute those who have served by connecting deserving veterans with a companion dog. Nominate yourself or another deserving veteran who could benefit from a companion dog. The dogs will be...
National News
Thank you to all veterans for your service and our freedom past, present, and future, you all are the TRUE AMERICAN HEROES WE HAVE TODAY, God bless you all
DAV Live Member, Disabled Veteran, INDIANA !!
DAV from Elyria VFW # 1079 Post SAY'N HELLO!! 🇺🇸🇺🇸🇺🇸🇺🇸🇺🇸
May God Bless You Mr. Kelly and All our Vets!!!💝🌈👆👏✋😍😎😇 THANK YOU ALL FOR YOUR GREAT ACTS OF COURAGE AND YOUR SERVICE TO US!!!😍😎👏👆🌈⭐👑💒😇💝LOVE AND PRAYERS!!!💝🌈👆👏😍😎😇⭐👑💒😍🌹🇺🇸🇺🇸🇺🇸🇺🇸👆🌈
Texas, So how does one get one of those pins? My Husband is Vietnam Veteran Purple Heart 💜
Thank you for your service! We love our Veterans!
Congrats Thank You Proud American from S,C
Hello from Aruba
How can I get one ☝️ of this medals 🏅 I served with the First Cavalry Division in South Vietnam 🇻🇳 and I am also a member of DAV...???
Thank you for your service
Go to senior centers and share your information. Many Vets don't know!!!
It is an honor to be part of the DAV
Congratulations Sir, and thank you for your service!
DAV Lifetime Member, Chicago.IL
Wish we were there with you all!
Congrats Larry from Patti and Steve thank you for your service
Thanks to all our troops
🇺🇸
Howdy from VFW Post 7016 Atmore , Alabama..
Thank you for your service
Congrats from Backus, Mn.
Congratulation s my friend
Congratulations
Thank you ALL! 😄🇺🇸💖Congratulations!
DAV chapter 4 thank you
NO!! The problem is that the parade is not for our military men and women! It is a parade for a man who does not respect the military and therefore deserves NO parade! None of his family has ever served this great country!
This is NOT about honoring our military. This is about trumps ego. I've spoken to many in the military and everyone of them thinks it's a blatant waste of resources. It takes weeks of 4-8 hours of practice to march in close formation as a parade requires. Not to mention the cost of moving and housing troops. But of course let's have a parade! We are not Russia. We are not China. We are not North Korea. We do NOT emulate. We lead.
As a veteran myself and as a person who supports veterans and their families, I think this whole idea is ABSOLUTELY CRAZY BULLSHIT. I hope and trust other citizens will band together in opposition of this craziness in favor of allocating whatever "parade monies" towards more productive endeavors and that everyone nationwide will BOYCOTT ANY SUCH PARADE. Clearly those in the military cannot - but no one else has to.
Let's do it. The greatest country and military in the world. The cost will be paid by private donations so you snowflakes don't have to worry and hopefully don't attend.
This isn't North Korea! That money could go to something useful for veterans. I don't need a parade to feel appreciated. I need opportunity
How about civilians train, march & parade for our military? Show YOUR respect & appreciation, instead if sitting on your ___ a$$es. Then the military doesnt have to do the extra work required ( for no extra pay BTW). The whole idea of a parade is repugnant to me, trump just wants it to puff himself up, but if your goal is to "honor the military", then how about some effort on the part of civilians and allow your overworked military some down time?
Maybe a Parade of all his fellow Draft Dodgers including his BFF Wayne Robert LaPierre, Jr. another Looser who wouldn't step up to the plate when his country called.
Local parades with local military; Active Duty where there are Bases, and Reserves and Guard, where there aren't Bases; honoring those who served in WW I would be okay with me. A super parade in Washington would serve only one very limited purpose that I can see.
What's the BIG deal there is always a procession. Just wants it to coincidence with VETERANS DAY!!! I as A VETERAN think it is a WONDERFUL idea. Must not be too many VETS on here. No I didn't vote for him!!!
I'm a veteran of 2 branch, combat disabled and still serve veterans. I say, with the crappy moral and the low recruitment of quality members maybe this will help. With the disingenuous "thank you for your service" that we all hear but know there's no meaning behind it, maybe this will help. As far as the ones saying this "sure make these people your plastic men and take a day from them" most love to show their discipline, patriotism and commitment to this country and would be more than happy to participate. Vday this year is on Sunday and observed on Monday. The members in this parade would get a 24 hour comp pass for participating so don't fools yourselves about the false boos.
I DO believe that a lot of people on here think that this would be a parade like the ones they have in Korea. That would NOT be the case. If all would read the article COMPLETELY, then you would understand what it is all about. Everybody on here going on a tangent thinking the POTUS will break out all of the tanks and all of the missles that OUR Military has. You all have gone CRAZY!!!!! REREAD
Maybe they should have a parade of draft dodgers and warhawks; Ted Nugent could be the Grand Marshal! David Shanley-Dillman
I like this idea on a small scale. I think it could boost morale for both active duty members and veterans. We need a morale boost 22 a day is way to much. However, their are many non-veteran trolls on this post.
As a traveler of America I must say one of our best travel experiences was "tattoo at twilight". That was a celebration of our military in DC. It was fabulous, to watch the proud soldiers, young and old.
Please don't get me wrong, I honor and respect the dedication and scrafice of all who serve, but this is not about honoring the military. This continues to be about crowd size and his need to finally prove to whomever cares, that he bested former presidents at something. He knows people will tune in or show up to support the military ... and he can claim crowd size victory. I wonder how many visits he has made to Walter Reed or to visit service members at a VA hospital because he honors then so? As a taxpayer, I don't want to pay for a parade when that money is better served providing for homeless veterans, increasing benefits, and caring for military families who have lost their loved one in service to their country. He is shameful beyond words.
As a veteran I am abhorred by the idea of a parade to stroke this guys ego. Especially on Veteran's Day!!! Its always got to be about him🤢
If you want to show support just give them the day off, dont make them do a dog ans pony show on what should be at least a 72 hour weekend.
DO NOT DO THIS. This person has done nothing to deserve a parade. My God , he is a traitor, a crook, and he is destroying our country. AWAKE UP PEOPLE. How much more are we going to put up with?
This president has no respect for the military. He hasn't visited any service members abroad. He spends his weekends golfing on one of his properties. This parade will be a waste of time.
I don't know too many in the Military that found any great personal reward in a parade. I've already paraded down Penn Avenue and can tell you it sucks. How about the President, Congress and a few officers from the Pentagon parade down Penn Ave with the troops that wish lining up on the side to of course applaud them.
I am a Veteran and appreciate our local Veteran's Day celebrations. We do not need to give a parade for a draft dodger. He wants it for his ego. Nobody in his family served. Take his parade money and give to Veteran causes.
He wants a parade on Veterans Day yet he himself was a draft dodger...I don't thin things can get lower than this. Huge security risk, would even think to go near this...and Trump himself will probably be in Mar a Lago watching it on his TV in his golf cart.
We have vets on the streets with no permanent shelter, some with no jobs, as well as brothers and sisters in arms who are STILL deployed in a war across seas. This isn't a good idea, it's an ego stroke plain and simple.
When someone thanks me for serving, that's a proud moment for me. The money that it's going to cost the taxpayers, could build apartments or houses in every state and supply food for all of the homeless veterans. Take care of the veterans first! Honor them
I am a veteran and I believe this parade will be an ABSOLUTE waste of time and resources. Veterans day parades happen all over this country every year and they do not cost "upwards of $30 billion dollars"...quote attributed to Mr. Mulvaney. $30 billion dollars can do so much good for vets, education, healthcare and so much more. I voluntarily signed my contract to serve this great nation, #45 did everything possible to dodge that great honor and then he insults veterans who did. He is a disgrace to this nation! #shameonyou.
This is why we stand.
Don't forget the original flag raisers as well.
My uncle that I didn't get to meet since I was born several years afterwards, Stanly Clemans, was machine gunned down on Iwo Jima in April 1945. What a loss to the family.
Clint Eastwood explored the lives of those men afterwards in his fine film Flags of Our Fathers.
Class 0f 1969 USMC...But the WW2 The Greatest Generation.
My GreatUncle is a "DEVIL DOG" from Belleau Wood.
Ira Hayes died alone in a ditch. I made it a point in my life to never forget him.
WWII was just an example of the patriarchy and toxic masculinity.
All leadership positions in the VA should be reserved for Veterans only--no exceptions.
Typical Trump appointee: Completely UNDER-QUALIFIED, just like the VA Shadow Secretary, Jake Leinenkugel , a 4th generation beer brewer. God help the VA!
Finally a Veteran to run VA, maybe we could get cared about now.
Just get rid of the VA and increase our benefits! I'll use outside medical facilities!
Just once I'd like to see them hire a former lance corporal or pfc. :-)
Over a year in and Trump finally gets someone, seriously?
Wait a Vet isnt qualified to speak for vets?
I HOPE HE TAKES CARE OF VETS
Sounds very qualified. Hope he will help our great Veterans.
Trump made all kinds of promises for veterans and has done nothing.
NASA does the same thing. Gets Government funding hires a fraction of civil servants and the rest of the funding goes to government contractors!
I wonder if this will bring about change where the VA stops incentiving veterans remaining sick and unhealthy.
How about fixing the DAM VA ! tired of getting SCREWED !!! I think 30+ years of getting screwed is about enough !
Hopefully he can fix the mess that is the VA
Okay. Looks like we are finally getting some where. But time will tell.
I'm impressed they hired someone lower than an O-6
Let's give the man a chance see if he can do the job. Save the gripping for latter.
Anxious to read all the negativity and laugh.
Welcome to the suck....sir
VA ain't no friend of mine!!
Time for Blue Water Vets. Over 40 years. Disability.
allons
No likes GET TO WORK FOR MY BROTHERS IN ARMS.
how is this person qualified?
Support president Trump 😍
Again, all of these organizations support this guy but veterans do not support him. These veterans organizations obviously do not care about veterans only their money. If you want them to care about you take your money from them.
You can't fire these bunch of union protected EEOC filing idiots in the VA. Get rid of the damn Union. Make them punch a damn time clock. I worked with one that cane in 2 to 3 hours late everyday and would take 2 hour lunches. I can name names any time you want to contact me.
The VA has a lot of incompetent dead wood and lazy lifers who spend more time avoiding work and collecting free paychecks without producing results for our Vets.
If you're truly for the Vets, DAV, you would get on board with getting rid of the dead wood that stonewalls help to our vets. Or, are you in the bag squandering taxpayer money under the guise of helping?
And besides, he sold uranium to the Russians...Oh, wait...that was the Secretary of State, Hillary Clinton.
Another POTUS crook appointed. When are the adults in this country going to stand up to this administration. Kudos to the youth in this country we should learn from them.
i am a current dav and employed by the VA.. i am there when you all get your medical care for free and keep the doors open for u..
I invite all to read all of the Inspector Generals Reports, especially when a whistleblower is involved. You can subscribe and receive them all. You be the Judge as to whether there are cover ups taking place, or selective in nature.
This is BS! Any GS-6 level employee who did the same thing would have been FIRED. The double standards between VA management and the regular employees is astonishing, and frankly, quite disgusting.
What was he doing for the VA in Denmark anyway? How was that and London helping veterans?
No wonder the raises for anyone is so little, because the entitlement of these people in power is crazy. They think using the money that belongs to the VA is ok. If someone else used it we would be going to jail. But they get a slap on the wrist. Thats also why claims take so long. They dont have the extra money. If they did they would not have to take double the time.
The entire va from top to bottom needs to be fired and replaced I literally spent 3 hours on the phone trying to get in touch with a human was on hold and automated voice kept saying my call was important good thing it was not the crisis line
Has the DAV lost its ethics or moral compass? Sounds like our officers have joined the enemy camp. Can we force a recall while we still have a little pride?
You bray that as if "White House backing" means anything good, or anything at all. Why does an organization that purports to serve disable veterans lead cheers for doing to the VA what has been done to the EPA?
This is sad our men and women put their lives on the line for our country. The our government want to treat them like they don't exist. This is not right our veterans deserve 100 times better than want their getting. Put people in there to run it that gives a dam about human life. Wiether it be physical or mental issues they have. Veterans made the sacrifice for freedom half these officials running programs did not.
While you whine and cry about your unimportant pathetic issues, Veterans are suffering daily and dying because you place more importance on your job than our health. I don't care about your career, I care about dying before I'm 40 because my RAPIDLY DECLINING healthcare is being ignored.
Spending more time spending freely and paying back he'll be the one leading privatization. Spending time helping vets? Not so much..
If you look at the major vet groups you can clearly see they are to close to the government. How many orgs are in Federal buildings? You want the vet orgs to work for vets you have to take the Federal perks away from the leadership!
These days you don't know who to trust to donate I like to help but sometimes I don't know who to trust to get there money for the help they need there are so many people that are not doing it with there heart
Unless some of us back in the 60's and 70's vets it was like we were rejects, now a days is a little better but not enough. I don't think they will be able to to handle the number of future veterans coming in specially when most of these politicians never served in the military
Ahhh the good ol industrious Koch brothers. Hoping to make money in the business of Veteran's health. And whose campaigns receive the benefit of their campaign donations? Do that research. You'll find it isn't fiscal conservatives but a lot of them who claim they are and then vote for massive tax cuts for the 1% and a huge pork-ridden budget. No surprises here.
Time for SecVA Dr. Shulkin to be shown the door, he has the backing of the White House because of his secret plans to privatize the VA and accomplish making Trump pay off another big donor with this windfall. DAV time to make sure we fight this guy remaining as SecVA.
Republicans MUST learn to play the game the same way that the democrats do. You gotta get down and dirty. Call them out. Challenge them. Don't do what romney did, and sit there and ask, "Thank you sir. May I have another?"
I've been disrespected way to many time at the VA in NC by people who just don't care about us. they have gov job and know they can get away with anything. Purge them all
The guy that stole money from the VA to take a trip on our dime is deciding who works and who leaves.